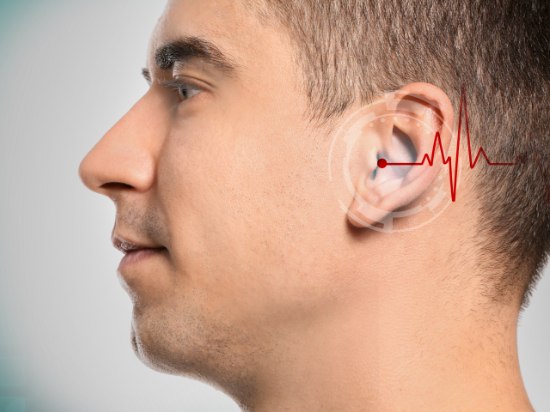 Hearing Loss
ALL SOUNDS NOT TREATED EQUALLY
Do you think every problem has the same solution? Why we don't take Paracetamol for every health issue we have? As every problem has to be treated separately.
Similarly, Hearing loss is a problem which develops as the age increases. Hearing loss condition varies from one person to another. It also depends on our life styles like extensive exposure to the sounds, loud noises and many more. Proper care towards your hearing health can fetch a lasting healthy hearing.
Many of us are very much used to loud noises. We always wear earphones, use loud speakers Turn on Horns for a longer time in traffic or burn crackers, which are highly harmful for the ears. Hearing loss will breakdown a person emotionally. A person will face a lot of discomfort while understanding the speech and participating in the conversations. A person will feel awkward while expressing the feeling. Getting treated by an Audiologist and availing the best Hearing aids which will support you in leading a peaceful life.
Hearing aids are the instruments which amplifies the sounds around us. This means that the frequencies which are not able to be heard will be amplified based on the level of the hearing loss we have i.e both the high frequency and low frequency sounds will be heard on amplification.
Analogue Hearing Aids are the oldest types of hearing aids that have no programming options and lesser clarity of speech while digital hearing aids are more of programmable and can have better sound clarity. Digital hearing aids also comes in smaller sizes for which most of the people prefer to with digital hearing aids rather than analogue hearing aids.
Hearing test is always recommended before you decide to purchase hearing aids. Now you have a chance to do a self-assessment for your ears through HEARZAP. HEARZAP is an application which will help to perform a hearing assessment which is quite accurate. It is an app which is connected to various hearing clinics in the town which provides the complete assistance by the audiologists right at your door step. You can even buy the hearing aids, exchange the hearing aids, upgrade your hearing aids, donate your hearing aids. You will always have the various options while the selection of hearing aids. Download the HEARZAP and avail all the benefits of Hearing care.